**CAUTION** Take caution when using a kitchen torch!! We used Ove-Gloves. Thankfully! Without them, we would've had a disastrous occurrence.
I love S'mores. I only eat them once, MAYBE twice, a year but they are one of my favorite treats of all time. I was so excited that Dairy Queen would be featuring a S'mores Blizzard this summer but was terribly disappointed by the lack of similarity in taste to the real thing. Too sweet and no char.
So when we decided to have an Indoor Picnic (read about it

HERE

), I knew I wanted to have something S'mores-related for dessert. My daughter was helping plan the menu and we went round and round about dessert then decided to just make regular S'mores using a kitchen torch to give them that toasted flavor that we like. And then I saw these cupcakes... click HERE to view the original recipe.
I showed them to Amelia and we both knew that we had to do cupcakes instead. Enter Pinterest...
I remembered a Pin that I had pinned when I first started my addiction to using Pinterest. Cupcakes in a jar. Probably passé by now, but I've never done it and finally had a good enough reason to try it out. I have a habit of testing new recipes on other people. I don't know why. Just roll with it, m-kay?
So spring boarding off the above recipe I came up with the following recipe and method. It looks very complicated but it isn't. Just a little time-consuming. But sooooo worth it!
S'mores Cupcakes in a Jar
makes 12 jelly jar desserts
Cake Layer
1 cup butter, room temperature
2 cups sugar
6 eggs, separated, room temperature
2 cups cake flour
3 cups graham cracker crumbs
2 teaspoon baking soda
4 teaspoons baking powder
1/4 teaspoon salt
Bring all ingredients to room temperature. Preheat oven to 350 degrees F. Line 2 cookie pans with Silpat mat or parchment paper. If using parchment paper, butter or spray it so that it comes away neatly from cake.
Crush graham crackers into as fine a powder as you can. Sift. Sift and mix remaining dry ingredients into the crumbs. Set aside.
Stir milk and cream together. Set aside.
Beat egg whites with electric mixer until very foamy but before soft peaks form. Set aside.
In large bowl with electric mixer, beat butter til light, about a minute. Add sugar and beat together until light and fluffy, about 10 minutes. Scrape sides of bowl as needed. Don't shortchange yourself on time here! It will be worth it when your cake comes out light and moist!
Add egg yolks one at a time to butter mixture, beating 30 seconds between each one.
Add 1/3 flour mixture to butter mixture. Stir until well combined. Add 1/2 the milk mixture. Stir until well combined. Add 1/3 flour mixture. Stir. Add remaining milk mixture. Stir. Add remaining flour mixture. Stir.
Fold in egg whites until just incorporated. Keep it as airy as you can!
Divide batter between the 2 lined cookie pans, spread with off-set spatula, bake on middle rack for 15 or so minutes til lightly browned. I baked mine one at a time. I'm sure you could bake them both at the same time if you rotated them halfway through, but since there isn't a long baking time, I went with one at a time. Remove from oven and cool for 15 minutes on wire rack. Lift cake from pan and continue cooling on racks until completely cooled.
Marshmallow Filling Layer
2 cups Marshmallow Fluff
1 cup vegetable shortening
1 cup powdered sugar
4 teaspoons vanilla
Beat all ingredients together til light and fluffy. About 5 minutes.
Chocolate Layer
2 cups dipping chocolate, melted (I used Ghirardelli's)
Assembly
Using a jar that you are using to contain your cupcakes as a cookie cutter, cut 36 rounds of cake to make 12 desserts. There will be some cake left over. I crumbled up the "scraps", put them in the freezer, and am planning to make something scrummy with them.
Lightly press 1 round of cake in each of 12 jars. Pour a thin layer of chocolate over the cake rounds and let harden. Spread a layer of marshmallow filling over chocolate and spread out to sides. Brulee marshmallow filling with kitchen torch. Use hand protection!!
Repeat layers, then add a cake round to the top. You'll have 3 cake layers, 2 chocolate layers, and 2 marshmallow filling layers. At this point you can put on the lid and decorate the jars however you choose. At serving time, open the jars and top with a layer of plain Marshmallow Fluff. Brulee this at tableside or let your guests torch their own.
Dig in with a spoon! Enjoy!
Provide hand protection for everyone!!! The jars can get hot and, if you aren't careful, 1st degree burns could happen.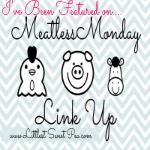 "/>